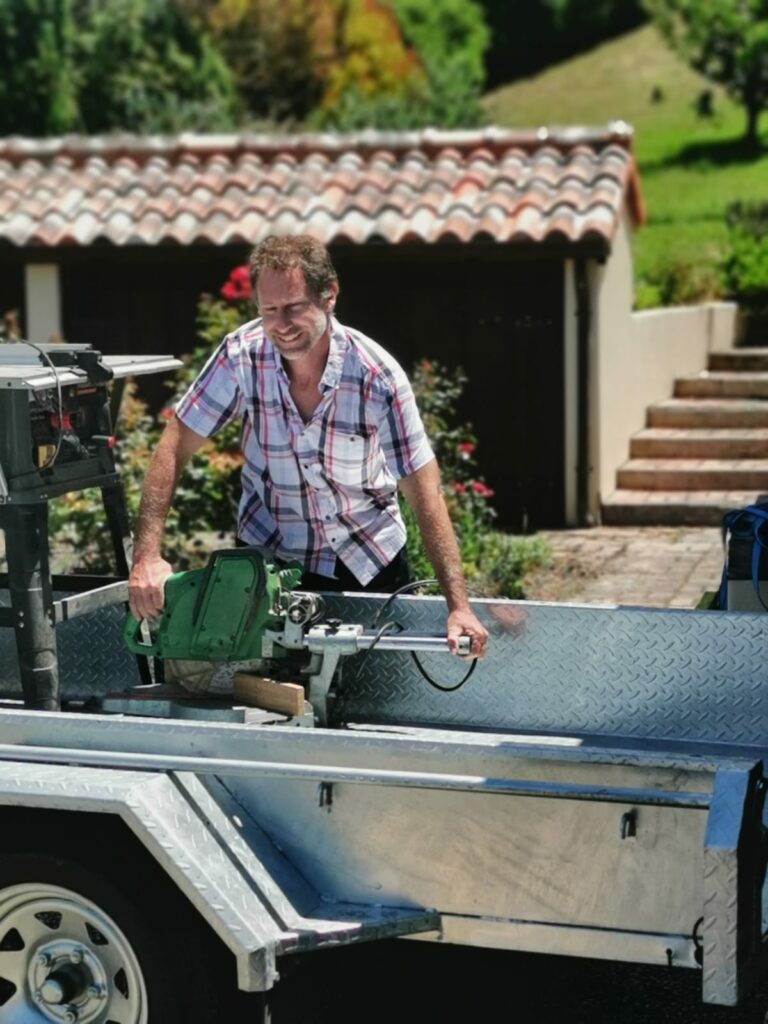 Hello, I'm Tony
I will personally make and deliver your order. If you have questions about any of my products or would like to discuss getting a custom build please just give me a call at 022-065-7638.
Each piece, whether it be a chair, shed or table, is individually planned in accordance to your requirements and can be adjusted to accommodate a variety of size and heights.
All products are estimated to last a minimum of 15 years. I take pride in my workmanship which benefits from my attention to detail, great communication, and practical skills in design and construction. The finish is made-to-last, strong and beautiful.
I source my materials from reputable suppliers and select quality treated pine or macrocarpa (all timber should be additionally protected with either oil, varnish or paint). All hardware is galvanized as a minimum.
Quality Heavy-Duty

Quality heavy-duty outdoor furniture is an investment. It's designed to withstand harsh outdoor elements, ensuring it lasts longer and requires less maintenance. High-quality materials such as New Zealand pressure treated pine and natural macrocarpa are sturdy and durable. Heavy-duty furniture is more comfortable, provides better support, and can withstand the weight of multiple people. It's also environmentally friendly, reducing waste by lasting longer and requiring fewer repairs. The benefits of long-lasting, comfortable, and stylish outdoor furniture make it a worthwhile investment.

Made to Order

Having outdoor wooden furniture made to order is your best option. It allows for customisation, reduces waste, and ensures the final product meets your exact specifications. The benefits of having a unique and personalised piece of furniture that is built to last make it well worth the investment.

Made in the The Coromandel, Waikato

Buying products made in The Coromandel, Waikato benefits our community. It contributes to the growth of our local economy, creates job opportunities, and improves you, your family, friends and neighbours well-being. Locally-sourced products reduce carbon footprint and encourage sustainable practices. Choosing Waikato-made goods ensures access to high-quality outdoor furniture that cannot be replicated by mass production, fostering a sense of community connection and pride.

Pickup or get Delivery

Having the option to pick up or have your order delivered by our company ute gives you the best choices. It's reliable, efficient, and flexible. Picking up your order saves you money on shipping costs. Having your order delivered ensures it arrives like new and on time.

Buy now and pay later

Afterpay is an online payment option that allows you to split one purchase into four payments over 6 weeks. Your payments are interest free. The first payment is due at checkout. Late fees and account limits may apply if payments are missed.

Quality Guarantee

All our products are guaranteed to be safe, fit for purpose, and high quality. If any productyou purchase from us is faulty, we will provide a remedy or repair right away. 
Let customers speak for us